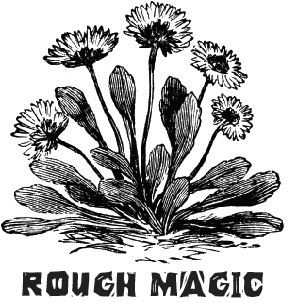 Oobleck at 25: The Then and the Now (an evening of Rough Magic)
Well, it is hard to believe, but Oobleck is turning 25. Our first show was a group of short plays we called Godzilla vs. Lent, performed at the original Cafe Voltaire in May of 1988. So what better way to celebrate our birthday than with an evening of Rough Magic and Soup & Bread at the Pivot Arts Festival, with all proceeds going to support these Edgewater/Uptown organizations: The Peoples Music School, Vital Bridges, and the Preston Bradley Center.
Who are all these organizations?
Soup & Bread is a community meal project designed as a fun, grassroots way to raise money for hunger-relief organizations and other worthy causes.
Rough Magic is a celebration of creative abundance, hosting one-night-only theatrical performances in support of those who are using daring, inspired, creative innovation for good.
The inaugural Pivot Multi-Arts Festival is a celebration of innovative music, theater and dance, June 6-22 throughout Uptown and Edgewater.
The Peoples Music School is the only free community music school in the country.
The Vital Bridges Center on Chronic Care is at the forefront of helping men, women and children impacted by HIV and AIDS build healthier lives for over twenty years.
The Preston Bradley Center is home to community and arts organizations that help enrich the culture of Uptown.
Rough Magic and Pivot Arts presents
Oobleck at 25
The Then and The Now
Wednesday, June 19
National Pastime Theater
941 W. Lawrence Avenue
Doors open 6:30pm.
Soup & Bread from 6:30-7:30pm
Performance at 7:30pm.
$10, pay at the door.
(All $$$ goes to charity.)
BYOC (Bring your own champagne)
So, first you will come between 6:30 and 7:30 to eat delicious soups.
Then you will be treated to a trip down memory lane: we will be performing excerpts of work from our first year in Chicago.
Then you will have an intermission where you can learn about our three fabulous recipient organizations and bid on original art in the silent auction. Artists include Ann Boyd, Dave Buchen, Claire Dolan, Donna Fulks, Jackie Penrod, & Blair Thomas.
And then Oobleck will perform some new work from Martha Bayne, Dave Buchen, Terri Kapsalis, Mickle Maher, and Chris Schoen.
Come join the celebration!