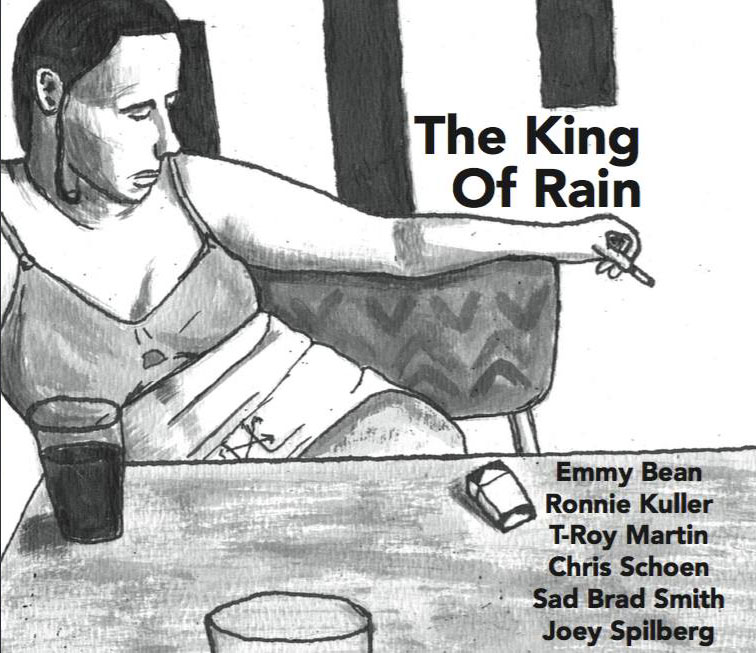 The King Of Rain
Theater Oobleck is pleased to announce its first album of original music with The King Of Rain, featuring music from Baudelaire In A Box Episode 7: The King Of Rain.
The album features all 15 songs from the original 2014 show, recorded by all six original musicians: Emmy Bean, Ronnie Kuller, T-Roy Martin, Chris Schoen, Sad Brad Smith and Joey Spilberg.
"The tunes borrow indiscriminately from Tin Pan Alley pop, vintage country, and coffeehouse folk … and they often feel self-consciously maudlin or perversely jaunty, as though they're tweaking the turbid angst of Baudelaire's poetry" —Chicago Reader
The King Of Rain
is available now as a digital download ($9) or CD ($12) at our
Oobleck Bandcamp store
. CDs come with a 20-page booklet featuring song lyrics and original illustrations by Oobleck founding member Dave Buchen.
For more information about our Baudelaire In A Box project, please visit baudelaireinabox.wordpress.com