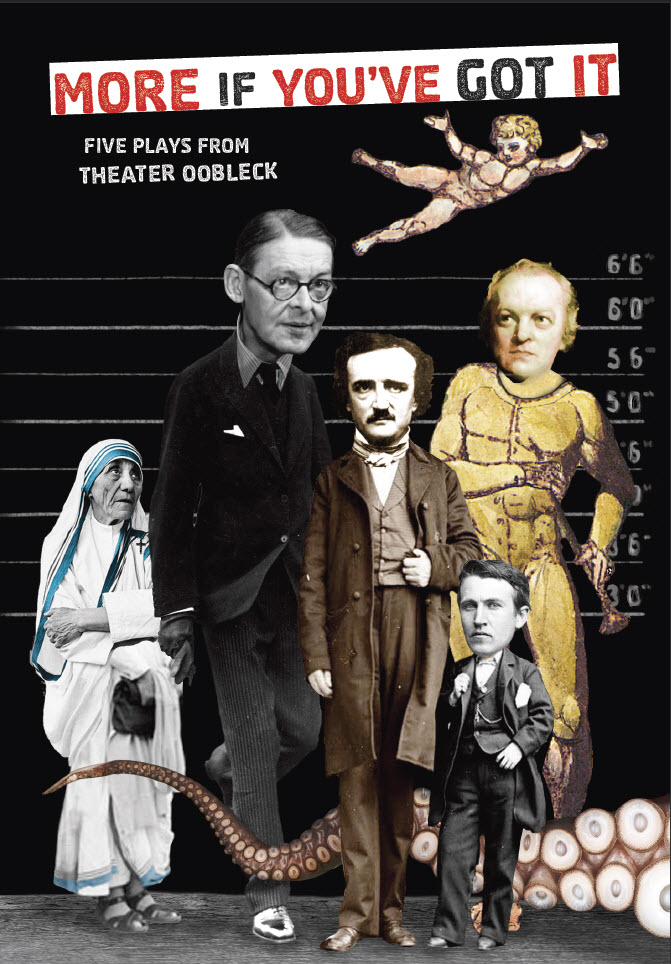 "More If You've Got It" Book Release Party
Theater Oobleck and special guests celebrated the release of our anthology, MORE IF YOU'VE GOT IT: FIVE PLAYS FROM THEATER OOBLECK.
Tues. Sept. 4, 2012 7-10pm
@ The Hideout, 1354 W. Wabansia
FREE
Entertainment included:
• Scenes from classic Oobleck plays
• Music from Jeff Dorchen, Danny Thompson, and elusive folk-rockers the Ring of Promised Wonder
• Sneak preview of the next installment of Oobleck's Baudelaire in a Box project, coming to Links Hall Nov. 14-18
• and a very special reunion set from Shloinke, Chicago's hardest drinking klezmer band
All this plus snacks! DJ Mike Bulington! And, of course, many copies of MORE IF YOU'VE GOT IT for sale, hot off the presses and featuring:
• Dave Buchen's "Innocence and Other Vices",
• Jeff Dorchen's "Ugly's First World"
• David Isaacson's "Letter Purloined"
• Mickle Maher's "There Is a Happiness That Morning Is"
• Danny Thompson's "Necessity."
With a preface by Tony-award winning playwright Greg Kotis and introduction by Oobleck founding member Terri Kapsalis.
You can buy it at your local bookstore, via your favorite on-line retailer, or directly from us with this button.

$21 USD incl. shipping and handling. 400 pages.